Scars can occur no matter your age or gender. We may get them from an injury, because of acne or another health condition. Your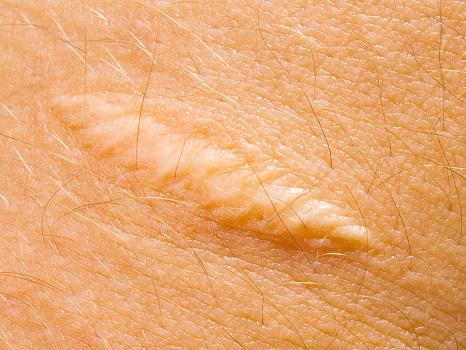 Charleston, SC dermatologists at Trident Dermatology® are well versed at treating scar removal. After all, a scar doesn't have to be permanent!
Scar Removal Treatment Options in Charleston
If you are unhappy with a scar that doesn't want to fade, there are many options available to you. The professionals at Trident Dermatology® offer a variety of dermatology options that can help you achieve this goal of reducing the appearance of your scars.
Some of their treatment options include:
Chemical Peel: This uses a chemical solution that removes damaged top layers of the skin and regenerate skin underneath the scar.
Dermabrasion: This treatment polishes the top layer of the skin to improve contour. It also helps to replace the older skin with a smoother and more refreshed layer of skin, which hides the scar. This is recommended for minor scars.
Microdermabrasion: This sprays tiny crystals into the skin to improve the appearance of mild scars. This is achieved by stimulating cells and requires several small sessions to be successful
Laser skin resurfacing: This is done with a laser that sends short, pulsating beams of light at a scar. It removes damaged skin one layer at a time.
Topical Retinoids: This medication is applied to the skin to help smooth out acne scars. This isn't recommended for deep scars.
What a Dermatologist Can Do For Your Skin
Our dermatologists offer a scar analysis and consultations to patients of all ages. They will evaluate your scar and offer treatment options for you and your particular skin. To schedule an appointment today at Trident Dermatology® in Charleston, SC, call (843) 797-3960.